Moving in or Moving out, Make LondonCleaner.org Your End of Tenancy Cleaning Partner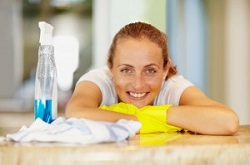 End of tenancy is a specific type of cleaning and for the most part is meant to serve the needs of landlords who are seeking new tenants or property owners who are selling their houses. If you are moving in or out of a flat, you can also fall into the group of people who might need professional cleaning services, the best start for your new beginning. End of tenancy cleaning is a deep and thorough one, which is used to erase the signs of the people who used to live in the house, so that the new tenants or owners will feel like they are only ones who have ever lived there. What both buyers and tenants strive for is a wonderfully maintained accommodation – looking clean, comfortable and neat and LondonCleaner.org knows exactly how to serve you best. Only a deep cleaning will bring out all the advantages and positive features that a home has and end of tenancy cleaning is a procedure that your business strategy simply can't go without. When letting a place or selling, the impression you make on potential buyers or tenants is crucial, so it's a good business strategy to hire us for a deep cleaning before placing your rental ad.

If you have any special requirements and demands we will happily follow them, just give a ring at 020 3397 3265 and feel free to share them with our customer service representatives, whose competent instructions and explanations will help you decide which services are for you within minutes. They will explain the whole procedure making sure that the cleaning teams will understand your requests. We respect your individual wishes and will happily satisfy them all, since your satisfaction is our number one goal. As a reputable cleaning company we have created our image with care and attention to every little detail in terms of precise cleaning. Our cleaning teams are supplied with the latest modern equipment and bio cleaning compounds and have received special vocational training to operate the machines. They also have solid professional backgrounds, making them into experts in the field of the cleaning services.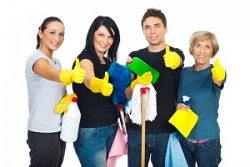 It is namely our specialized machines which give our end of tenancy cleaning an edge over that of the competition – no matter how many days you spend cleaning on your own, you won't be able to achieve the same brilliant result our powerful machines ahieve with ease. Not to mention that using specialised equipment – like our steam-cleaning machine and specific cleaning products – allows us to disinfect to a much higher degree than would be otherwise possible. We guarantee that we won't miss a single inch, a single corner because your satisfaction is what really matters to us. You can rest assured that your home will be spotless and polished.

There is no way that you will be displeased with our work – our mobile cleaning units work in compact teams and are able to thoroughly clean the whole home fast and effectively. This is the result you would expect when hiring true professionals.

Knowing that the kitchen usually is the dirtiest room in the house, we pay it special attention to all the domestic appliances, spills and greasy blotches. Ever surface will be polished to shine like the surface of a mirror so that you can see your reflection. Special cleaning substances will take care of your oven and burners, making them look as if they are brand new. The cupboards will be wiped inside and out. The bathroom, too, is a haven for bacteria and tough stains. Rest assured that it will be carefully sanitized and the germs will be eliminated in our end of tenancy cleaning service.