Entrust the Upholstery Cleaning to the Experts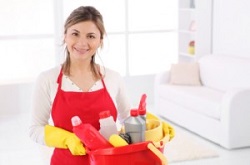 Upholstery cleaning is among the highly specific procedures that a cleaning firm performs due to the specific nature of fabrics and materials of the furniture's covers. Every home is differently furnished with various chairs, sofas, couches, stools, and so on, and though rare, these furniture items still need a deep cleaning every now and then. The small pores of a fabric quickly turn into microscopic nests where germs continuously accumulate in the comfortable hollows, but since they are practically invisible we are unable to see them and often seem to forget that we need to do something about the upholstery, in addition to our regular cleaning routines. In order to convince yourself about the veracity of this statement, you can try a simple test – you can open the curtains and let the bright sunlight into the room then just tap, not necessarily hard, on a sofa cushion to observe the crazy dance of the flecks of dust in the air.

The upholstery cleaning service provided by our company is the best that you can possibly get, and we can proudly say that our prices are highly competitive, but not at the expense of the quality of our services. As a matter of fact, first-class quality is the solid basis of our reputation and therefore one of our foremost priorities. Our way of working and the quality services we provide mean that our customers are always pleased with our work.

Upholstered pieces of furniture can make a bad impression on a guest or potential client in your office, as we all know a successful business is built upon flawless reputation and the first impression can be truly powerful. Don't waste any more time and just ring us up on 020 3397 3265 to order one of our professional cleaning teams. There is no need to supply anything – our experienced cleaning technicians will arrive on time equipped with the proper tools, detergents and machines to bring back the original colours of your furniture's upholostery. Machines are the best weapons to win the serious battle against germs, which is the most logical reason to give up handling the upholstery cleaning by yourself. Our cleaning experts will use the most adequate cleaning agents for your specific fabric so as not to damage it or ruin the original colours. Not to mention that the substances we use are eco friendly and reduce the risk of allergy reactions.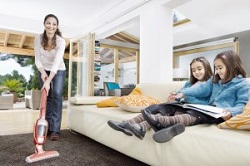 We operate with the latest and most powerful machines to achieve incomparable results. Our steam cleaning devices are among the most effective ones on the market. As a London-based local company, we aim to offer you global quality. Your furniture will be ready to be used again very soon after the steam cleaning and you can freely let the children play anywhere they want, assured that your home has never been more clean and disinfected.

Our cleaning teams have flexible working schedules to be able to fit into your most convenient and preferred time of day, and punctuality is among the LondonCleaner.org qualities that LondonCleaner.org places great value on. We will also give you valuable pieces of advice on how to maintain the upholstered furniture to keep it tidy and clean once we've left. If you accidentally spill red wine or make some other stubborn blotch on the brand-new white sofa, don't hesitate to call us immediately. We will be able to save it. And to make the arrangement even easier we also offer online booking and a free quote so you will know ahead of time what our services cost.